2022 theme – Leveraging the full power of Hybrid Cloud
After nearly two years of waiting and virtual sessions, we are finally able to invite you to join us in person for our upcoming 2022 Converge Executive Forum. Continuing the tradition established by the PCD Solutions team, Converge and its partners are helping to further expand the scope of this great event. Two-part format – expert presentations in the morning, an outdoor BBQ lunch and a special ICAR activity in the afternoon.
Date: Wednesday June 8
Time: 8:30am – 4:00pm
Location: iCAR Mirabel Facilities – 12800 Boul. Henri Fabre, Mirabel, QC, J7N 0A6
Part 1 (morning): Conference Workshops
Attend powerful workshops with our guest experts and hybrid Cloud solution specialists, discover different perspectives on what is actually happening in the field as companies engage in digital transformation initiatives, and learn from live company testimonials. Get the latest news on current industry transformations and use it to assess your company's current situation
Workshop agenda
8:30      Welcome and registration
8:45      Opening remarks (Pierre Cayouette, PCD Solutions)
9:00      Preparing your company and your team for the multi-cloud era (Peter Near, VMware)
9:40      First concrete steps toward deploying a hybrid approach (Mathieu Bouffard, PCD Solutions)
10:05    Choices and transformations involved in shifting to the Cloud (Rochelle Manns, Converge)
10:30    Pause
10:40    The real challenge – Tackling application modernization (Martin Comeau, Microsoft Azure)
11:05    Question panel with invited companies, project experience sharing (led by Pierre Cayouette)
11:35    Engineering and innovation behind the next generation of Cloud solutions
(Jason Gauthier, Intel Corporation)
11:45    Transition to lunch and activity
*Note that there will be presentations given in French and English.
Meet our experts
Our speakers will share their views
and latest project experiences.
Peter Near
National Director,
Solution Engineering, Canada,
VMware
Mathieu Bouffard
Specialist, Cloud Strategy
and Architecture,
PCD Solutions
Rochelle Manns
Vice President, Cloud Platforms,
Converge Technology Solutions
Jason Gauthier
Solution Development Manager,
Intel Corporation
Martin Comeau
Cloud Solution Strategist, 
Microsoft Azure
Pierre Cayouette
Co-President and Founder,
PCD Solutions
Key topics
Status of adoption of various Cloud solution approaches within Canadian businesses and public organizations
Main areas where we are currently seeing the successful realization of projects, best practices and lessons learned
Different options for companies shifting to hybrid mode (VMware Cloud and/or native services, etc.)
New ways and tools to accelerate application modernization
Financial aspects of deploying a hybrid Cloud approach
Transforming your IT operational model into a Cloud model
Part 2 (afternoon): Outdoor BBQ lunch and special activity on the Mirabel ICAR racing circuit
An exciting opportunity for you and your team to meet and network with fellow industry professionals. Speak with experts and get answers to your questions onsite. If you feel up to it, Converge and its partners invite you to take the wheel of one of the iCAR professional racing Supercars, at over 220 km/h, in a high-adrenaline experience.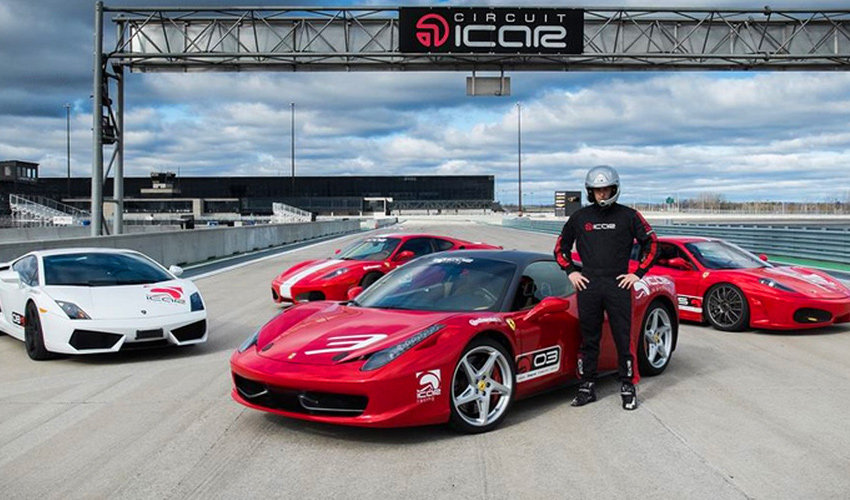 To end the day on a high note, we will host a cocktail reception on the iCAR Complex terrace while watching others race on the circuit. The event should end around 4 p.m.
To register
To participate in this event, you must be on our invitation list and have received an invitation email from us. If you did not receive this invitation, please contact us directly: Ishini Fernando – ishini.fernando@convergetp.com, toll-free 1-866-393-1322.
In collaboration with
Pierre Cayouette
Co-President and Founder
PCD Solutions
pcayouette@pcdsolutions.com