Digital Workplace
Modern Workplace Solutions | Equip your users to increase their productivity and secure your environments
Challenges
In light of the pandemic, certain IT needs have been added to our list of priorities: facilitating telework, increasing mobility, supporting team collaboration, improving user experience and enhancing access security. Virtual workspace solutions, in local mode or hosted directly on the Cloud, are helping companies make the digital shift and move to next-generation tools.
What is a virtual workspace?
Portal – Secure Web access, multi-device, accessible anywhere, anytime
Virtual desktop – Simplified access to all of your applications, data, files and Cloud services
Scalability – On-demand increase of performance, memory, storage and graphic processing capacity
Collaboration – Connection to the most popular services for videoconferencing, VoIP and online teamwork
Security – Unique authentication, password management and data centralization on servers
AppStore – Instant installation of new services, in self-service mode
Hosted mode – Desktop experience, now hosted in your datacentre or on the Cloud
Discover a transformed, secure work experience better adapted to today's realities.
How can PCD help?
By evaluating various remote collaboration, telework and access solution options with you.
By improving your existing telework solution's performance.
By increasing your organization's agility and new services deployment speed.
By assessing different solutions in local mode or on the public Cloud.
By transferring all aspects of security management and control to your IT team and datacentre.
By decreasing your risk of exposure to attacks, outages and data loss.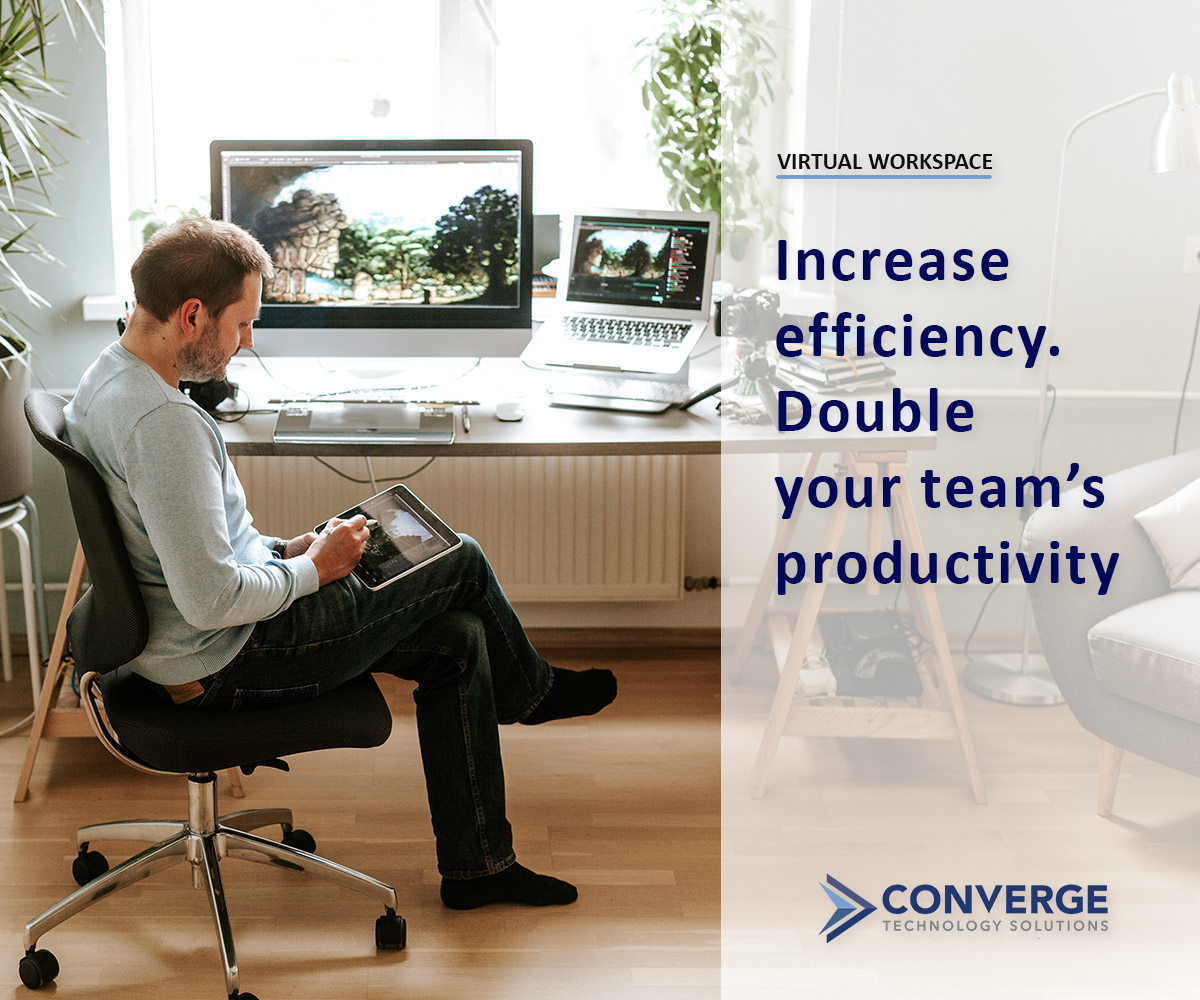 Targeted Benefits
Improved user experience
Mobility: The need for access anywhere, anytime.
Productivity: A simplified experience for your employees. Creation of a modern work environment.
Self-service: The ability to activate authorized services yourself.
Security control and data protection
Centralize and automate workstation management, maintenance and fixes.
Accelerate the deployment of services and software updates.
Enhance security and access controls to various systems.
Protect your company against new forms of attacks.
Facilitate remote user support.
Examples of interventions
Health check / optimization
Discovery workshop
Targeted master plan – Deployment of virtual workspaces (roadmap)
Architecture workshop / design
Proof of concept (POC)
Implementation / deployment
– Mobile access workstations, Surface and thin clients
– VMware Horizon desktop virtualization solutions
– VDI infrastructure – Local mode or hyperconverged
– VDI infrastructure – Hosted on the Cloud
– Application publication solutions
– Advanced graphics processing solutions (VGPU)
Integration with desktop tools such as Office 365, Outlook, OneDrive, Teams, SharePoint, VoIP and others
Workstation preconfiguration services in the shop
Operations support / support resources