Converge Innovation Centre
Assemble your team, come enjoy the experience!
More than a physical location, our Innovation Centre presents an opportunity to update your knowledge, learn more about the latest technology innovations and industry trends, and share your ideas and questions with various invited experts.
Whether in-person or virtual, our sessions are designed with the utmost care to offer you customized, efficient and relevant content. We will help you compare your company's current practices and learn more thanks to presentations, real-life examples and shared project experiences.
Types of sessions

Innovation Forums
Executive presentations designed for CIOs, VPs and IT directors include testimonials from invited experts and clients on specific topics. Explore challenges faced, trends and impacts observed within the industry. Review and discuss the results achieved by these businesses to date.

TechnoLab Sessions
Education workshops and demonstrations on our partners' latest technology innovations let you examine their applicability in the context of your company, as well as the value and agility they could bring to your operations and project teams.

Private Sessions
Set up a personalized meeting for your team based on your objectives, interests and projects. Exploration workshops and demonstrations guide you toward tailored solutions and help you quantify potential benefits.
Virtual Sessions... now available!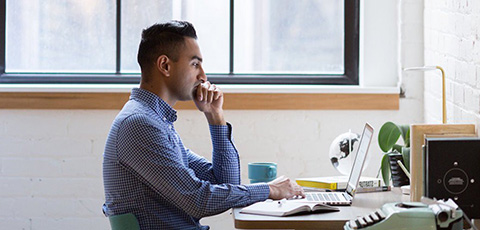 Since the COVID-19 pandemic began, we have adapted the format of our sessions to be able to welcome you in an entirely virtual environment.
Main Themes for 2021

2022 | Theme : Ransomware Attacks – The pressing need to review your current approach to data protection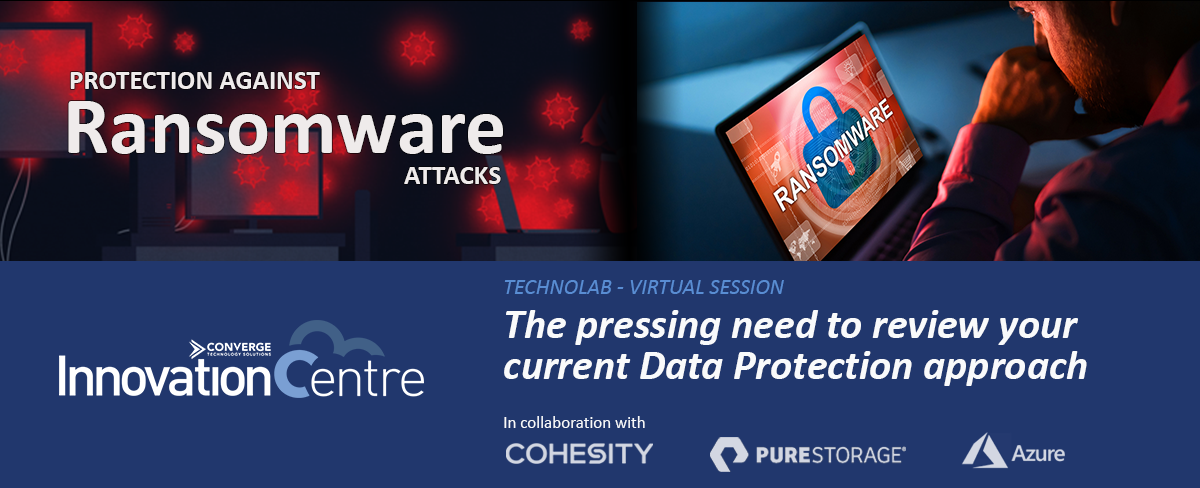 Main subjects covered:
– Protect your company against ransomware attacks
– Review your current approach to data protection
– Move toward next-generation data protection platforms
– Shift enterprise data backups to the Cloud
Market: Large enterprises and upper mid-market
Technology focus: Cohesity + Cloud Hyperscalers 

2022 | Theme : Hybrid Cloud Strategy – Plan your datacentre's extension to the Public Cloud today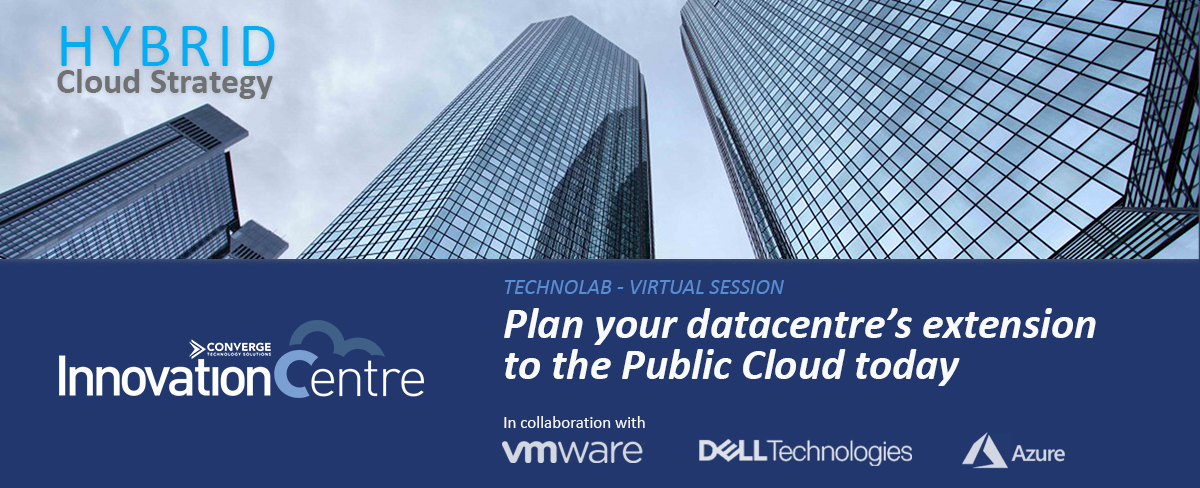 Main subjects covered:
– Take advantage of the Cloud right now and prepare your company for the hybrid Cloud era
– Increase your IT services' agility and speed through software-defined management and automation
– Leverage the flexibility of a multi-site approach
– Plan your datacentre's extension to the public Cloud
– Integrate the Cloud with your disaster recovery approach
Market: Large enterprises and upper mid-market
Technology focus: VMware Cloud + Dell VxRAIL + NSX + Cloud Hyperscalers
Advantages of participating in our sessions
Today's reality and pace of business make it particularly difficult to keep up to date on the latest technologies. Companies rarely have the opportunity to compare their practices and ways of doing things. These are two of our team's specific objectives when organizing this type of session at our Innovation Centre.
Expert presentations
Testimonials from invited clients
Review of case studies
Live demonstrations