Which technological transformations will have the greatest impact on your company next year?
To give you an overview of these observed trends and those to come, we are bringing together many experts, IT executives and their project leads in Montreal on October 18:

HYBRID CLOUD | Theme 1: How to accelerate your transition to the Cloud while preserving your team's talent and expertise, controlling your costs and services, and responding to the need to integrate your existing systems ("legacy apps").

CYBERSECURITY | Theme 2: Increase your company's protection performance against new forms of attack. How to shift from management in silos, which has become cumbersome and complex, to an integrated and modern approach to security management.
(Please note that the cybersecurity workshop will take place via private meetings / presentations instead of a group session. This will respect the sensitive nature of the topic discussed and allow each participant to get personnalized advices on their situation) 

ANALYTICS AND AI | Theme 3: Give meaning to your company's data use strategy. Take advantage of new platforms and artificial intelligence (AI) to expand your clients' experience, increase collaboration between your teams, and connect with your partners securely.
Event details

Date: Tuesday, October 18
Heure: 13:30 p.m. – 17:30 p.m.
Lieu: Hôtel Fairmont Reine Elizabeth – 900 boulevard René-Lévesque Ouest Montréal, QC, Canada H3B 4A5
In keeping with the tradition established by the PCD Solutions team, the Converge group and its partners are now allowing us to expand the scope of this great event even more.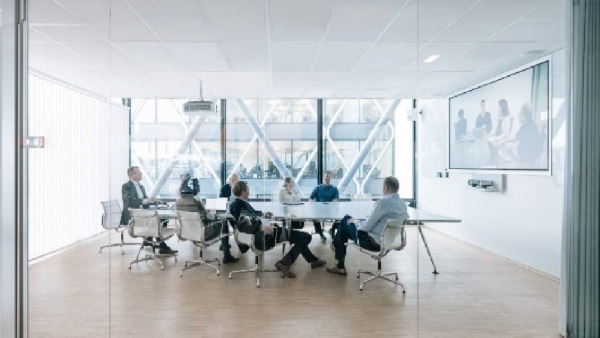 Workshop-conference format
Choose between three parallel workshop themes. Our invited specialists and host will certainly stimulate your ideas and those of your team. First, an information component during which our invited experts will summarize their observations, industry changes and trends, as well as give concrete examples of business projects. Then, an interactive component where several participating companies will share their issues, approach and lessons learned from their own experience.

Jazz cocktail
After the workshops, all participants will be directed to the main hall for the opportunity to speak with many other local businesses and expand their own networks. Meet our specialists and partners onsite to ask questions. Under the jazzy ambiance of Montreal's terraces, a selection of cocktails and hors-d'oeuvres will be served.
Agenda des conférences
1:30 : Welcome and registration
2:00:  Grouping members by workshop / Start of sessions
2:35 : Workshop-conferences – Part 1
3:25 : Break
3:35 : Workshop-conferences – Part 2
4:25 : Closing remarks
4:35 : Networking / Jazz cocktail and hors-d'oeuvres
5:30 : End
*Note that some presentations will be given in French.
Invited experts
Come hear their views, observations and latest project experiences.
Mathieu Bouffard
Specialist, Cloud Strategy and Architecture,
PCD Solutions
Rochelle Manns
Vice President, Cloud Platforms,
Converge Technology Solutions
Shaun Bertrand
Chief Services Officer (CSO)
CBI Cybersecurity
Francois Rainville
Solution Architect
VMware NSX, PCD Solutions
Robb Sinclair
Vice President, Analytics and AI
Converge Technology Solutions
James Marsh
Solution Engineering,
Snowflake
Why should you and your team participate in this forum?
Meet many other local leaders
Speak with several specialists onsite
Get a clear and complete picture of trends observed in North America
Find out about the latest industry technologies and changes
Compare your company's situation and practices
Take advantage of a free, local event thanks to our sponsoring partners
To register

To participate in this event, you must be on our invitation list and have received an invitation email from us. If you did not receive this invitation, please contact us directly: Ishini Fernando – ishini.fernando@convergetp.com, toll-free 1-866-393-1322.
In collaboration with
Pierre Cayouette
Founding co-president
PCD Solutions
Email : pcayouette@pcdsolutions.com