Our approach, our services
The unique ability to deliver quality end-to-end solutions
---
Our consultant team assists you from the planning and design phase of your solution, to architecture deployment, to post-implementation support. This ability to accompany you throughout your entire project makes all the difference in quality control and in your final results.
Some of our team's greatest strengths are our specialists' strong expertise and experience in the field thanks to our participation in many large-scale multidisciplinary projects.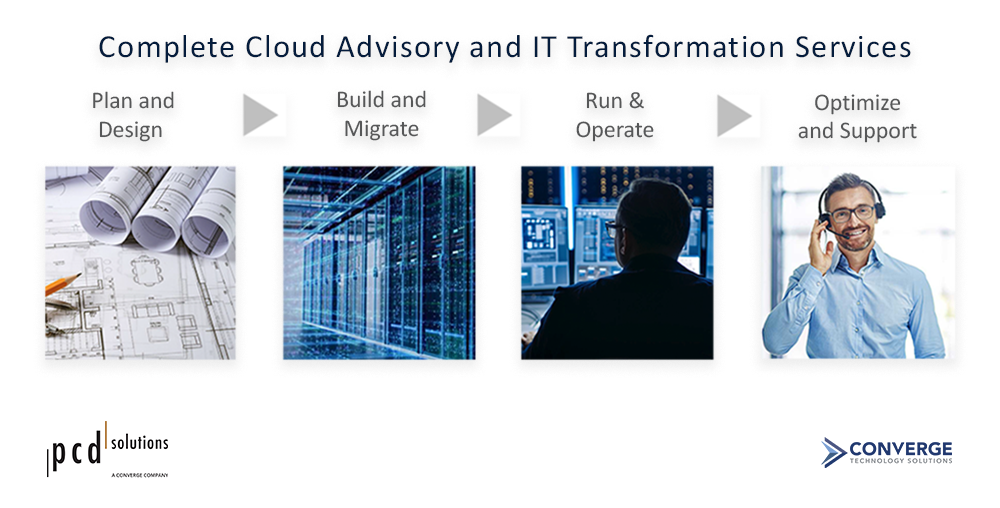 Our Three Support Modes
Project Mode
Consultant services, support mandates, integration projects in "planned" mode
Our consultant team brings its expertise, supports you and collaborates with your team members following a knowledge transfer philosophy. Alternatively, our team can also take charge of your entire project delivery in order to minimize impacts on your team and operations.
Examples of projects:
Virtual workspace – VDI infrastructure deployment
Datacentre transformation – Hyperconverged infrastructure, VMware Cloud deployment
Public Cloud architecture – Cloud discovery workshop, introduction to Azure / AWS / VMware Cloud
Data protection and management – Storage replacement, public Cloud backup
Etc.
---
Technical Assistance
In case of problems
Whatever the circumstances, members of our team are always ready to help you. All of our experts' knowledge, tools and years of experience are at your disposal to help you diagnose and resolve issues. When required, we quickly escalate the situation and work directly with our partners' support and engineering teams.
Ad hoc technical support
Emergency situations
Support agreement
Time bank
Etc.
---
Support Resources
IT operations support services
Take advantage of highly qualified and experienced resources to help you manage and optimize your IT environments.
Support resources, weekly response plan
Intel server infrastructure management, storage, VMware environments and networks
IBM Power-AIX/Linux, HPE-UX system management
IaaS Cloud service management on Azure, AWS
MS SQL, Oracle database administration
Data protection and/or Cloud backup process management
Disaster recovery process management
System security review and update
Etc.
Targeted Benefits
By involving PCD in your project delivery, you will feel guided by experts at each stage. Our professional and thorough planning approach will quickly build your trust in us. Our team's commitment and service customization to your needs make all the difference.
Accelerate attainment of your targeted IT and business benefits
Ensure project delivery quality
Control your costs and timelines
Reduce risks for your organization
How our team can help you... a few examples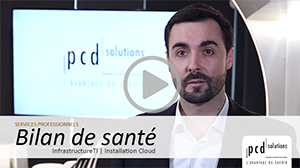 Health Check
Perform a complete review of your infrastructure, physical datacentre or Cloud installation. Optimize your current IT practices.
(Video in French only)
Take advantage of customized workshops with our experts. Leverage their advice and analysis of your current situation. Clarify your vision, objectives and priorities.
(Video in French only)
Establish a detailed vision and guidelines for your project over a 2- to 5-year horizon. Clarify the approach and key steps to realizing your Cloud transition or any other transformation project.
(Video in French only)
Leverage our team's guidance in planning, budgeting and designing your solution's architecture. Take advantage of our work methodology, knowledge and tools to choose the right solution.
(Video in French only)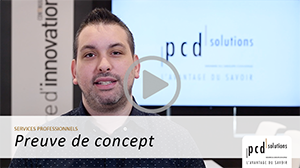 Proof of Concept
Use our technology lab to simulate various solution scenarios and evaluate their advantages.
(Video in French only)
Put in place the foundations necessary to operate your infrastructure on the public Cloud. Learn how to appropriately plan each aspect such as account architecture, security, access controls, administrator profiles, billing, etc.
(Video in French only)