Data Protection
The pressing need to move to next-generation data protection and management tools
Challenges
The evolving situation in recent months has brought many pressures and changes to companies. The pace of business and project deployment makes it difficult to adapt and review current IT processes, including data protection and backup, protection against ransomware attacks, increasing storage management and disaster recovery operations.
Do you think your enterprise data are sufficiently protected?
Data protection for teleworking employees
Security of sensitive enterprise data stored on the Cloud
New hybrid and multi-site realities
Protection against the most recent forms of attacks
Adaptation to new platforms and new generations of applications
It is therefore becoming urgent for companies to update their practices, especially since new software platforms and Cloud solutions offer interesting innovations to simplify your operations.
How can PCD help?
By reviewing your data protection and storage needs with your team.
By presenting the possibilities of next-generation platforms and tools.
By integrating the Cloud with your environment and protection mechanisms.
By simplifying and automating your backup and disaster recovery operations.
By implementing protection processes against viruses, ransomware attacks, network intrusions, data theft, etc.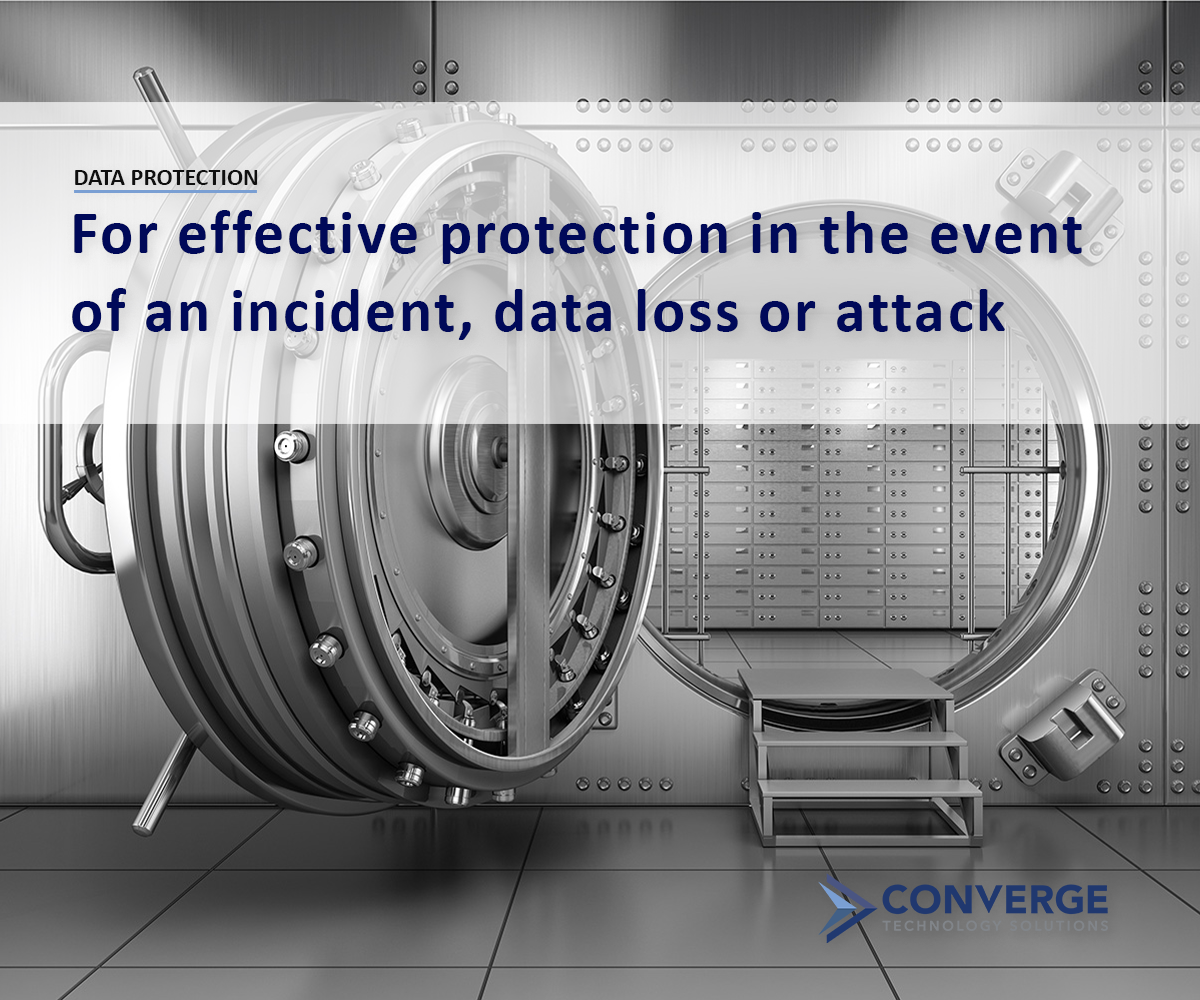 Targeted Benefits
Effective enterprise data protection
Apply an integrated approach to local and Cloud data.
Secure all of your applications and platforms.
Eliminate tape and disk backups in local mode.
Follow a secure archiving and backup principle on the public Cloud.
Systematize the application of standard processes based on your retention policies and compliance requirements.
Simplify operations and modernize your storage infrastructure
Use the VMware software approach to virtualize and share storage resource management.
Leverage All-Flash technologies to improve service performance.
Simplify replacing your infrastructure and data migration.
Let technology optimize costs and resource management.
Protect your company against ransomware attacks
Protect your critical systems and data against the latest forms of viruses and attacks.
Put in place automated protected copy mechanisms.
Implement the concept of a cyber-recovery vault.
Be ready to ensure rapid recovery at all times.
Examples of Interventions
Health check / optimization
Discovery session
Targeted master plan – Backup, storage modernization, ransomware protection (roadmap)
Architecture workshop / design
Proof of concept (POC)
Local mode or Cloud-based solutions
– Primary storage infrastructure (SAN, NAS, object)
– Secondary data backup, archiving and management infrastructure
– Ransomware cyber-protection vault
– System high availability (clustering)
– Inter-site data replication solutions
– Business continuity mechanisms and backup
Implementation / deployment
Operations support / support resources