Molson Coors— A Global Company with Local Flavour
Founded in 1786 and still going strong, Canada's oldest brewery has seen its share of change, not only in customs and culture but also with countless technological advances and transitions. This innovative company has had to work hard to stay competitive. To this end, it made the decision to merge with the American company Coors in 2005, thereby making Molson Coors a major player in the beer industry. Molson Coors was no longer a local business, it had become a global company—a significant challenge that was successfully met. Another major impact of this decision was transitioning its operations to a worldwide 24/7 model. Its IT infrastructure, which had been physically distributed needed to be adapted to the company's new realities. It has been completely modernized over the past few years, with the focus on virtualization, standardization and the centralization of its storage systems for its migration towards a global support infrastructure.
Mr. Denis Larocque's Testimonial
You can learn more about the collaboration between Molson Coors, PCD Solutions and the technologies that unite them in the following video. Take a few minutes to discover the story of collaboration and trust between these two organizations.
Video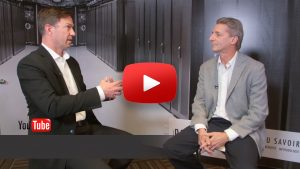 Click here to watch the video. (French only)
Sixteen Years of Technology and Innovation
It is rare, today, for business relationships to endure, especially in the world of IT. The rapport that PCD Solutions has with its clients is a real exception. Molson Coors is a good example. This relationship (since 2001) with the Molson team takes into account how the two companies are evolving in their respective worlds.
Key Business Challenges For Molson Coors
The beer industry is extremely competitive and has huge players that are becoming increasingly powerful. As is true for most industries today, it is marked by change, the launch of new business initiatives, and the consolidation of players. The notions of "reaction time" to changes in the market and "time-to-market" are therefore of paramount importance for its success.
"To keep up with this sometimes frenetic market, it was necessary to understand the new IT imperatives of agility, efficiency, and ability to adapt to change. Molson Coors successfully met the challenge!" said M. Denis Larocque during his interview.
Today, the company realizes the importance of the role mastering technology plays in its operating and innovation strategy.
Nature of the Collaboration Between Molson Coors and PCD Solutions
Although initially it was mainly system migrations (mainframes) to UNIX systems, over the years, several innovative projects have followed one after the other to enable the brewing company to maintain its position as an industry leader.
On the business side of things, Molson experienced rapid and sustained growth. Even at that time, the company was ready to invest in the implementation of information systems and management applications, especially with SAP. The computerization of several of its management aspects (finance, production, inventory management, logistics, and transportation) was therefore imperative. In particular, there were several infrastructure modernization projects aimed at consolidating and improving the efficiency of the company's data centre operations.
Main Benefit
One of the main things that emerged from this collaboration was mutual trust between the two organizations. In the video, Mr. Denis Larocque explains how he and his team have always been able to rely on the expertise and recommendations of PCD's team of specialists. And it is due to this trust that Molson Coors today benefits from a fully virtualized, highly stable, and reliable IT infrastructure that allows it to be flexible and adapt to the organization's changing needs.
In Conclusion
We would like, first and foremost, to thank Denis for his confidence throughout the years. Denis celebrated his retirement in June of last year. We wish him many happy years enjoying his numerous other passions.
Please contact us if you have any comments or questions.
Pierre Cayouette
Co-President – PCD Solutions
Email : pcayouette@pcdsolutions.com