What is the Innovation Forum?
This initiative is already bringing together cloud strategy architect executives and operation managers from several of the largest companies in Quebec. Each meeting includes presentations from experts, industry analysts, and invited business leaders to share their perspectives and personal experiences in the field of cloud integration.
The Forum allows you to stay abreast of the latest trends, innovations, and technological advancements while benefiting from discussions and networking with other participants so you can compare your business practices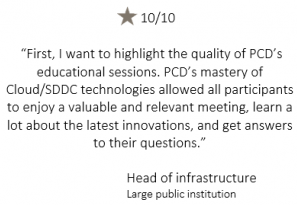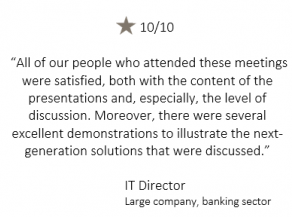 Topic for the April 10 Forum: Toward the New Hybrid Cloud Reality

If you are currently thinking about implementing your own cloud infrastructure, or even if you are looking to further enhance the governance around data and services placed in the public cloud, this event is for you! 
4 main themes will be discussed
Multi-cloud governance and management
Building the foundations of a hybrid cloud approach
Operation simplification through IT automation
The hybrid cloud is a factor for success and a central element in the digital transformation of several companies recognized today as the leaders of their industries. It is becoming an unavoidable issue for organizations to think about and develop a hybrid cloud approach strategy in order to preserve their competitiveness in the upcoming years.
This so-called hybrid vision or "Software-Defined Data Center," gives organizations the agility and innovation capacity to support the modernization of their way of doing things and the transformation of their activities.
What will be the best cloud strategy for your business?
What role does your team currently play in the digital transformation of your business?
What are the key success factors of companies that innovate, stand out, and radically transform their industry?
How can you build your own internal cloud based on the SDDC approach to meet the new demands of business groups and your developers?
How can this foundation integrate with the services of public cloud providers such as Amazon (AWS), Microsoft Azure, and Google?
How can you establish governance and control data security in a multi-cloud reality?
By participating in the forum, you'll learn about the latest trends and innovations in enterprise cloud solutions and data center transformation.
Session details
Date:
Wednesday, April 10
Time:
8:30 a.m. – 1:45 p.m.
Part 1
Workshops/Seminars1:45 p.m. – 3:45 p.m.
Part 2
Networking activity (optional)
Place:
Complexe Capitale Hélicoptère de Québec
1688, route de l'Aéroport, Québec, G2G 0K1

Here's how the day will unfold
We have planned for you a series of presentations with our invited specialists, round table exercises, question periods, as well as a testimonial from a company that has excelled in making its project a true catalyst for innovation.
Agenda 
Part 1
8:30 a.m. Welcome address
8:45 a.m.   Opening remarks
9:55 a.m. Round table
9:10 a.m.  Toward the new hybrid cloud reality, François Rainville, PCD Solutions
9:40 a.m. Agility, governance, security and control: How VMware helps deploy the SDDC approach, Sébastien Bourque, VMware
10:20 a.m. Building your own enterprise cloud: a case-study review, Sébastien Morasse, VMware
11:00 a.m. Break
11:10 a.m.  The VMware and AWS alliance – A world of new possibilities, Amazon AWS
11:45 a.m.  Key success factors in the deployment of Hybrid Cloud projects, Sylvain Mony, PCD Solutions
12:00 noon  Lunch
1:00 p.m. Panel of experts with our guest speakers
1:45 p.m. Conclusion
Part 2 (optional)
1:45 p.m.– 3:45 p.m. Activity – Tour Complexe Capitale Hélicoptère, view the hangars, take a helicopter ride over Québec City, try the flight simulator, enjoy a cocktail and engage in a networking session
R.S.V.P. – Please contact us quickly to reserve your place at this invitation-only event. Seats are limited and invitations are non-transferable. For exceptional situations, please speak with your account manager directly.
Presented by PCD Solutions, in collaboration with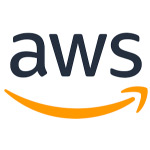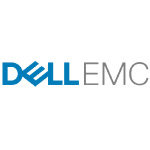 To register
R.S.V.P.  Please communicate with us to confirm your registration. Places are limited, by invitation only, non-transferable. For exception, please contact your account manager. 
Michelle Guiadem, Marketing Assistant
PCD Solutions
Tel.: 514-744-1322, ext. 260
Email: mguiadem@pcdsolutions.com