However, these traditional ERP solutions are falling short when it comes to users' needs and expectations in terms of simplifying data entry interfaces, transaction processing time, the need for greater integration flexibility, and increased mobility of access for connected users.
Confronted with this rapid evolution of the industry and the arrival of new players offering a completely cloud-based approach and a software as a service model, SAP has had to quickly adjust its focus. So, for nearly five years, the German giant has been working on the development of a series of innovations, each more revolutionary than the last, which has led to the launch of its newest SAP S/4 HANA business suite.
How is this new platform different? How will your company immediately benefit from migrating to SAP S/4 HANA?
This next-generation version of ERP software suite is an optimized rewrite of the SAP ECC platform, of each of its management modules, and of the entire underlying technology architecture. Specifically, it introduces:
The principle of an in-memory database – – Integrated into the heart of the solution is the concept of using "in-memory" data, which allows unprecedented acceleration of data processing and analysis in real-time (no batch processing);
Next-Gen user interfaces – S/4 HANA provides users with an ultra-simplified, more visual, and more user-friendly interface called SAP FIORI. For the first time, it combines, on a single screen, visualization of data transactions and analytical tools (BI – Business Intelligence) to facilitate on-the-spot decision-making;
A role-centric SAP experience – Fully thought out view, features, and analytical services based on the role and responsibilities of each individual in the organization;
Better integration into your environment – – Uses a much more open and flexible approach that enables SAP to integrate with your organization's existing applications, data sources, and systems. This also makes it possible to manage new forms of data (e.g., streaming, Internet of Things, machine data, sensors, geo-localization, social networks, etc.) for extended analytical capabilities;
Accessible anywhere, anytime – S/4 HANA has been adapted to the age of the web, to the age of mobility, tablets and smart phones to enable users to connect to SAP anytime, anywhere on the device of their choice.
In short, SAP S/4 HANA is an extremely powerful and much faster, real-time solution that dramatically improves your clients' and users' overall experience by providing them with a much simpler application that is better adapted to their day-to-day reality and improves their productivity.
Quebec Companies Are Gradually Adopting the Solution
Obviously, migration to the S/4 HANA version is a project that requires proper planning. It is both a financial investment (acquiring the solution) and a technological investment (establishing the appropriate IT foundations). It also requires transition efforts for your team (migration, integration, staff training). The first projects have gone well and customer feedback has been very positive. The benefits obtained from improving the SAP experience and leveraging analytic functionalities to make better business decisions quickly justify the investment in the S/4 HANA suite.
Currently, five main types of deployment have been observed with the growing momentum of locally launched projects:
Technical migration from the SAP ERP database (often Oracle or MS SQL) to HANA
Replacement of the SAP BW (Business Warehouse) system by BW on HANA;
Complete migration of SAP ERP to the SAP S/4 HANA suite (finance, logistics, etc.);
Deployment of S/4 HANA for finance component only;
All new SAP ERP installations, based entirely on the SAP S/4 HANA version.
Educational YouTube Videos
In the following video clips, you will see an interview that provides more information about the advantages of the SAP S/4 HANA solution and how your company can benefit from it now.
Video of interview – (in French only)
1st part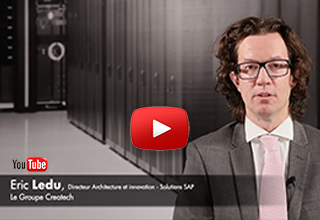 Click here to watch the video.

2nd part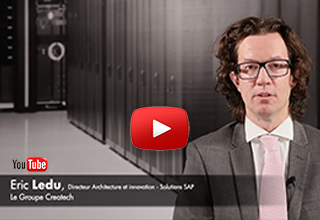 Click here to watch the video.

Conclusion
Would you like to fully understand this SAP technological revolution and perhaps even see the solution in action at one of our demonstration centres? Please contact a PCD Solutions representative. We will be more than happy to answer your questions.
Éric Ledu
Manager, Architecture and Innovation
Groupe Createch
Groupe Createch and PCD Solutions are working together as integrator partners in the implementation of SAP S/4 HANA projects for many mutual clients.