Learn about the trend towards hyperconverged systems and the widespread adoption of VMware vSAN technology
The needs of your business and your users are evolving; transforming your current IT practices has not only become essential but unavoidable. The search for greater agility, speed, and efficiency is now bringing many companies to consider the hyperconverged architecture.
"Based on VMware vSAN, the Dell EMC VxRail appliance is the first and only appliance on the market offering complete VMware integration for implementing Software-Defined Data Centre projects." 
The PCD Solutions team launched the TechnoLab Sessions to fulfill its mission to inform IT professionals in Quebec about technological innovations related to the cloud and the deployment of the SDDC model.

VMware and Dell/EMC have become known for their ability to innovate and collaborate. Both companies are particularly responsive to business needs and preferences and are working to develop a series of joint initiatives including the Dell/EMC VxRAIL family of hyperconverged solutions that help simplify your operations, make the evolution of your infrastructures more predictable and modular, and prepare your datacenter for the possibilities of IT automation.

Objective of the January 29th session

On January 29th, come see things "in action" and learn how the latest Dell and VMware technologies can help you build the foundation of your own cloud infrastructure and position your business to exploit the possibilities of the hybrid cloud.
Session Details
Date: Tuesday, January 29
Time: 8:30 a.m. to 4:30 p.m.
Place: CONTINUUM Innovation Centre, 5929 Transcanadienne O., Suite 150, Saint-Laurent, H4T 1Z6
Registration: Click here
The workshop includes a presentation in the morning that will review the key concepts behind the VxRAIL and vSAN solutions, and will also help you better understand the latter through an analysis of case studies with our guest instructors.
In the second part of the session, you will be invited to participate in a demo lab with practical exercises and technical test benches that will allow you to experience the combined VxRail and vSAN platforms so you can explore their most innovative features.
Presentation – Key aspects covered 
Lesson 1: Hyper-convergence
Lesson 2: vSAN
Lesson 3: VxRail hardware
Lesson 4: VxRail and vSAN Ready Nodes
Lesson 5: VxRail deployment and operation
Practical exercises
Exercise 1: Introduction
Exercise 2: Monitoring and managing a cluster
Exercise 3: Scalability of a cluster
Exercise 4: Performance monitoring
Exercise 5: Areas of failure
Exercise 6: Simple rule-based management
Exercise 7: Deduplication and compression
Exercise 8: Encryption
Exercise 9: Creating and managing snapshots
Exercise 10: Software update
Register today
If you are interested in the subject and are considering the VxRAIL solution, be sure to attend! Please reply to your PCD Solutions or Dell/EMC representative. You can also register directly online by clicking here.
About the CONTINUUM™ Innovation Centre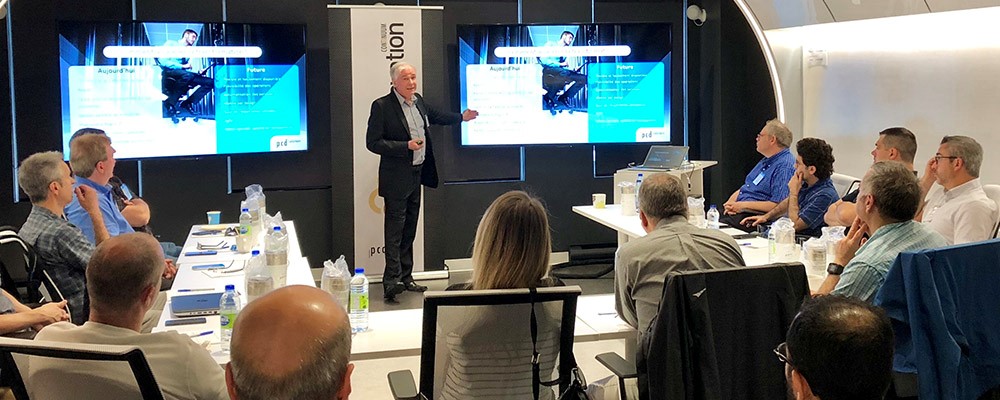 The CONTINUUM™ Innovation Centre – A First in Canada
One visit will convince you. Based here in Montréal, the Innovation Centre lets you compare and take stock of your IT practices in the context of transitioning to the hybrid cloud.
Centre dedicated to education and innovation in the field of enterprise cloud solutions
Brings together the top specialists in the industry
State-of-the-art technological infrastructure
Integration with leading public cloud providers
Ability to concretely demonstrate SDDC VMware Cloud Solutions (SDDC: Software Defined Data Centre operation)
Monitors market trends and the first major cloud projects in Quebec