Key initiatives the manufacturing giant is promoting in 2021.
Last month, thousands of companies, technology leaders and their partner communities gathered virtually for the Dell Technologies World – Digital Experience 2021 conference. They all came to hear the organization's vision and that of its leaders, as well as an outline of the industry giant's market strategy, which now represents over 94 billion dollars.
Here are some of the most important announcements:
• Dell Apex program – A new portfolio of solutions in the form of infrastructure services (IaaS) that will be officially available to the entire market and that, according to leaders, represents the organization's vision for the future in its transition to the Cloud.
• New generation of Dell PowerEdge server systems – With a complete line of systems equipped with Intel or AMD processors, this series of innovations aims to auto-optimize performance and capacity, simplify management, reinforce security and verify server integrity.
• Dell EMC VxRail hyperconverged scalable solutions – These solutions continue to help clients simplify and automate infrastructure management, namely in deploying VMware Cloud solutions and managing Kubernetes container environments. VxRail continues to meet the persistent need for a hybrid infrastructure (from your datacentre, to the Edge, to the Cloud).
• Dell PowerStore storage systems – Beginning last year, a new generation of flash storage systems was offered, equipped with advanced functionalities to optimize storage management. A series of massive investments by Dell in the development and innovation of this suite make it a standard in the industry as a mid-range storage system.
• Dell and VMware collaborative partnership – Even though these two organizations will continue to collaborate daily in the development of their products, each will also invest in parallel initiatives in order to offer their clients more choice and flexibility.
Each of these announcements and what they mean for Dell clients in Canada is explained in more detail below. 
Dell Apex program
The Apex program is a new way for Dell clients and business partners to purchase, sell, deploy and manage the Dell EMC infrastructure solution lifecycle. This new form of "on-demand" infrastructure services (IaaS services) is applicable to almost the entire portfolio and replaces Dell's existing Cloud offerings.
"Apex is essentially the creation of the new Dell as we move forward toward the Cloud," said Sam Grocott, Senior Vice President of Marketing at Dell. "We're transforming internally every facet of the business, as well as externally, as we drive this change to an as-a-service consumption model for our entire portfolio of infrastructure solutions."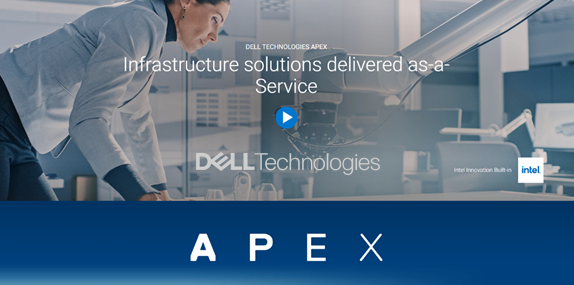 Here are a few examples:
Dell Apex data storage services.
Apex data storage services are the first form of Cloud infrastructure services. They allow clients to dynamically activate service instances and storage resources in a simple, agile and scalable way, while maintaining maximum control over services offered.
Apex services can be deployed in local mode (datacentre), in distributed mode (edge) or through a collocation centre, all in a well orchestrated (software-defined) Cloud approach.
"It's simple! Clients select the file or block type data services, preferred performance tier and base capacity that they need – which starts at 50 TB – and their subscription term, generally from one to three years. Then they choose the desired deployment approach."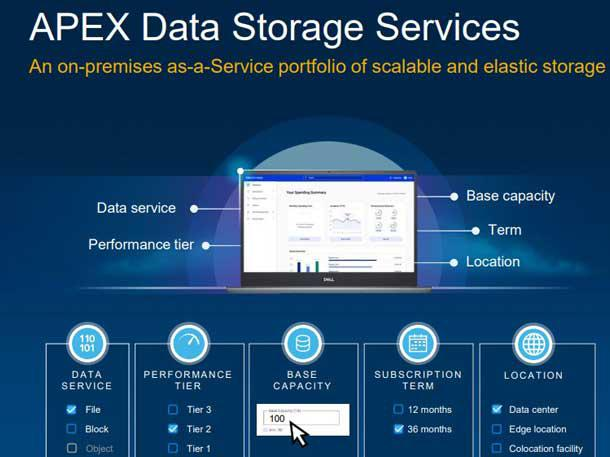 This way, organizations only pay for the resources they use. The storage service infrastructure is entirely held, updated and managed by Dell, who also ensures levels of service. At the same time, Dell announced a broad business partnership with global giant Equinix, who operates more than 200 datacentres across five continents and who serves an ecosystem of over 10,000 clients in the enterprise market. We can therefore see that Dell is positioning itself to offer an alternative to MS Azure, AWS and Google public Cloud services.
Other forms of Apex services
Other examples of using the "as-a-service" model are:
• Dell Apex Cloud services – This time, these services are used to provide integrated processing and computing, storage and client networking resources. They allow you to support traditional applications, virtualized VMware environments and new forms of native Cloud applications.
• Dell Apex infrastructure services – Details on the website
• Apex customized solutions – Details on the website
• Innovative Apex console – The Apex console offers a Web portal that unifies and simplifies your experience as a client. It modernizes complete Apex services lifecycle management through your datacentre and in the Cloud. It facilitates discovery, service activation, subscription management, configuration, use and capacity management.
New generation of Dell PowerEdge servers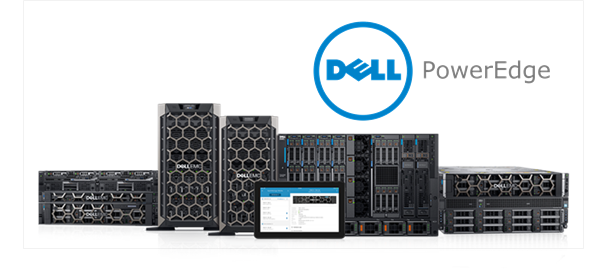 Without being able to go into detail about all of the improvements made in this 11th generation of Dell servers, one item to note is the collaboration with Intel and AMD to offer clients more choice.
These innovations can be grouped under three fundamental principles:
• Adaptive computing – This element largely brings intelligent performance and capacity auto-optimization functionalities, which maximize resource use and allow you to adapt your infrastructure with agility to your company's evolving needs.
• Independent infrastructure – This aims to simplify server environment management (e.g. rapid provisioning, self-healing) and to build on the latest automation opportunities thanks to the OpenManage solution.
• Proactive resilience – Security is the focus in all aspects of this server series design and intelligent server integrity verification mechanisms.
For more details on the new generation of Dell PowerEdge systems, visit: Dell PowerEdge Servers – Servers for businesses | Dell Canada
Dell EMC VxRail hyperconverged solutions
The second niche where Dell is focusing its investments and initiatives is the evolution of the Dell EMC VxRail platform.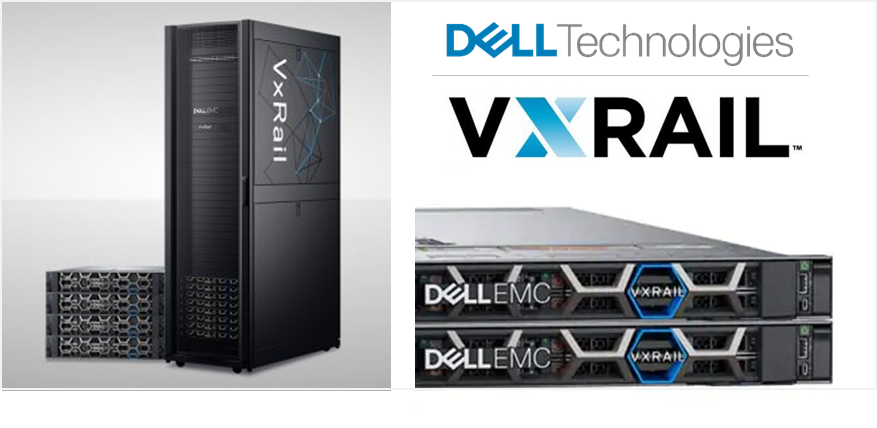 Built for VMware, with VMware, the Dell VxRail platform provides the fastest and simplest path to transform your operations and modernize your infrastructure toward a private Cloud. VxRail is the only hyperconverged platform (HCI) compatible with all workloads, VMware use cases and Kubernetes container environment management.
There are multiple uses for the VxRail platform, namely implementing VDI architecture as well as intense processing and computing applications, and hosting traditional and modern applications in preparation for the hybrid Cloud. With the latest enhancements, the VxRail HCI system software drives operational efficiencies more than ever, with full stack integrity and automated service lifecycle management thanks to advanced predictive analysis (AI) functionalities.
VxRail solutions arrive onsite completely integrated, pre-configured and pre-tested to accelerate deployment in the field.
• Consolidate processing, computing, storage and virtualization loads thanks to an end-to-end automated management approach.
• Automate updates and patch deployments while maintaining active clusters with no impact on operations.
• Simplify operations management and reduce risks.
• Leverage complete integration with VMware Cloud Foundation.
• Automate network component configuration, and simplify and accelerate deployment in the field using VxRail Smart Fabric services.
• Provide a single, efficient point of support for all hardware and software aspects of the solution.
For more info, visit: Dell EMC VxRail | Dell Technologies Canada
New innovations announced
• E Series | Entry-level nodes – The VxRail E Series are low-profile nodes for remote office, or space-constrained locations. 
• P Series | High-performance nodes – The VxRail P Series are high-performance nodes optimized for heavy workloads, such as databases and processing and computing environments. 
• V Series | Virtual desktop infrastructure (VDI) optimized nodes – The VxRail V Series are graphics-ready nodes with support for up to three graphics accelerators for specialized use cases, such as high-end 2D/3D visualization.
• S Series | Storage dense nodes – The VxRail S Series are capacity-optimized nodes with expanded storage for use cases such as collaboration and data management and analytics.
• D Series | Ruggadized reinforced nodes – This newly added series has the features of a chassis reinforced for extreme conditions (e.g. vibration, temperature, dust, pressure), without compromising performance.
Dell PowerStore scalable all-flash storage

On the storage systems side of things, attention was especially focused on the success of the Dell PowerStore suite since its launch as a mid-range system.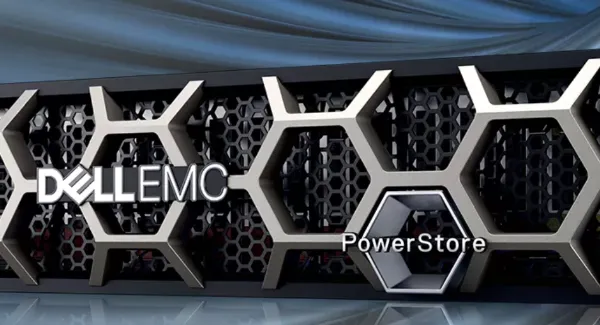 The groundbreaking PowerStore family of all-flash data storage appliances eliminates traditional tradeoffs in performance, scalability and storage efficiency, with a data-centric, intelligent, and adaptable infrastructure that transforms and mobilizes both traditional and modern workloads.
Combining the advantages of cutting-edge storage hardware with the flexibility and simplicity of modern software design, PowerStore gives you unprecedented freedom to evolve your IT, keeping pace with a rapidly changing world.
Some highlights:
• One of the most high-performing and reliable technologies in the industry.
• An amalgamation of intelligent data-reduction tools to help you maximize resource use.
• An automated performance, efficiency and availability auto-optimization approach.
• NVME on FC technology to help you leverage existing SAN infrastructure.
• AppsON – Scale Out – functionality, allowing you to easily combine up to four PowerStore units for more capacity and performance.
• Built for the Cloud and the operating realities of the next decade.
• Support and integration with VMware environments, Kubernetes container management and orchestration tools such as VMware vRealize and Ansible.
• Intelligent learning mechanisms to optimize performance and reduce costs (e.g. volume placement, data migration, load balancing, problem resolution).
• The CloudIQ tool proactively monitors and analyzes PowerStore system operations.
• Many other tools are included to facilitate data migration.
For more info, visit: PowerStore scalable all-flash storage | Dell Technologies
Conclusion
This sums up the announcements that I personally retained from the Dell Technologies World 2021 conference. Naturally, this is from the perspective of the technologies that we work with the most in our clients' datacentre modernization projects.
Questions
Feel free to send us your questions or comments. We look forward to discussing possible solutions with you.
To better understand our services and how PCD can help you, visit the Datacentre Modernization section on our site.
Jimmy Grondin,
Solution Architect, Pre-sale Engineer | Dell EMC Solutions
PCD Solutions, a Converge company
efollmann@pcdsolutions.com.
and
Eric Follmann,
Expert Advisor, Dell EMC Solutions
PCD Solutions, a Converge company
efollmann@pcdsolutions.com.