The first thing we notice is that the wave of projects is slowly but surely coming along. Although only a few companies can boast that they have fully completed the exercise, many are getting ready for the move. Just a few months ago, companies were assessing the benefits and advantages of the HANA technology. Today, they are talking about the timeframe for implementing their project and their choice of approach for migration.
Companies and software integrators often tend to set the IT infrastructure planning component to one side or underestimate it entirely. However, the few customers who have completed migration to S/4 HANA will tell you how critical the various questions regarding choices in platform, architecture, technology, and sizing can be. Therefore, we have prepared a series of short capsules that specifically focus on these aspects of infrastructure planning.
Educational video capsules on YouTube
The following two capsules present, in the form of interviews, the various questions you should ask yourself and some opinions to help you prepare your project and get the most out of the SAP S/4 HANA solution.
1st part (French Only)
2nd part (French Only)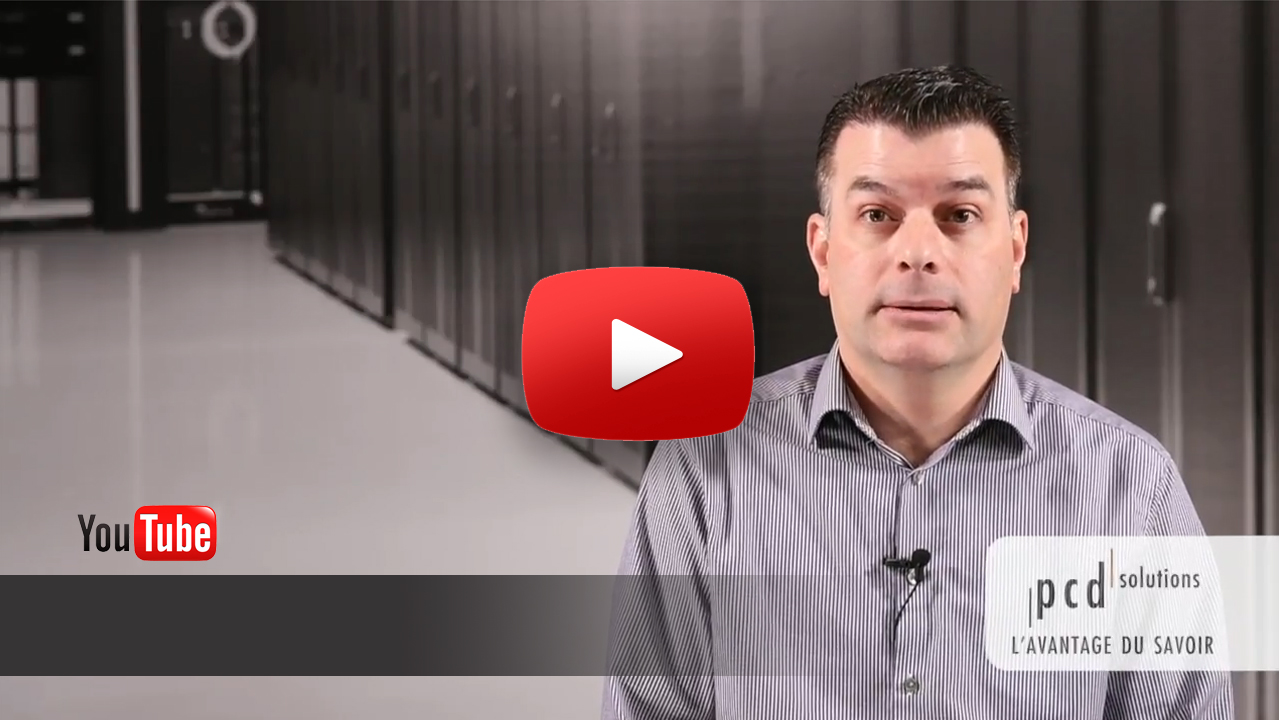 Click here to see the video
In summary
Start planning your SAP S/4 HANA infrastructure
One of the first questions that comes up concerns the various system architecture options. Until recently, the few companies that have deployed the solution have often preferred the "SAP HANA Appliance" (HANA all-in-one specialized equipment) approach. This type of solution, which is dedicated to managing only the operations of the SAP S/4vHANA platform, is the approach generally used by manufacturers in large SAP accounts worldwide. It has some advantages, including a robust custom-designed SAP solution that is physically preinstalled, preconfigured and ready to use. However, these specialized "appliance" systems are quite expensive, offer very little flexibility, and often introduce a whole new platform for the IT group to manage.
With the arrival of the SAP TDI (Tailored Data Center Integration) model, SAP makes it possible for customers to work with a specialized partner certified in SAP infrastructure who can guide them in choosing various technology and platform options. The TDI approach is initially based on different reference architectures (physical and/or virtual) as well as a list of certified technologies (servers-network-storage) whose performance, compatibility, and integration have been previously tested. The TDI option also makes it possible to reuse some of the existing infrastructure (e.g., VMware servers, network, storage infrastructure)—maximizing resource utilization and reducing total project costs. Although this formula requires a little more in the way of integration efforts, its benefits far outweigh its disadvantages.
Other important questions to ask
Choice of server and processor technologies
Two (2) main options: The range of IBM Power servers, specifically designed for these types of transactional and analytical loads. Power systems are renowned in the industry for their performance, robustness, virtualization technology (PowerVM), high availability (PowerHA), and on-demand processor activation capabilities. Also, new TDI certified products are available in the Intel/x86 server family, which are used in combination with VMware's virtualization and high availability features.
Platform options
S/4 HANA is designed to run under Linux. All the major Linux vendors offer a solution for HANA. This means a choice must be made from the various installation options – bare metal mode or virtualized in VMware vSphere.
Calculating size and assessing performance requirements
System sizing is an exercise that is now supported by the use of various computing calculator tools provided by SAP and by the manufacturers in order to build the desired configuration according to the company's data volume, planned uses, and growth projections.
Storage technologies
The use (or non-use) of Flash technology should be considered to increase the solution's performance, including system start-up, disaster data recovery, transaction logging, checkpoints, and row queries.
The cloud alternative
Today, the cloud environment for SAP is mainly used for development and test purposes; it is less used for managing production environments. Since prices for services and telecommunications are high, many companies that have invested in their own infrastructures prefer to keep their data processing in local mode. All the same, cloud alternatives open up new possibilities that should be considered.
Where to start
Planning your company's migration to SAP S/4 HANA includes financial, operational, technological, and human aspects. PCD Solutions specializes in providing the help you need to determine your requirements for preparing your IT infrastructure. Evaluating your project approach with one of our specialists will enable you to go over each of the aspects to be covered, to identify answers to each question, and will guide you in your choices towards the best solution.
If you have any questions, please contact our team.
François Rainville,
Solution Architect
PCD Solutions