When Performance, Efficiency, and Space become Business Issues
Many companies are taking another look at possibilities for optimizing and consolidating their IT infrastructures. Storage management, long-term data archiving, and data protection are still monopolizing a significant part of operations, IT budgets, and datacentre floor space. This quest for greater efficiency and agility presents an opportunity to evaluate new opportunities such as:
All-Flash Storage technologies
The introduction of Object Storage solutions
The transition towards a Software-Defined Storage management approach
The possibilities of integration with Public Cloud service providers
In this case, the PCD team has analyzed All-Flash technologies. In our view, Flash storage is the only option to support the observed levels of growth and user expectations in terms of performance and application availability. We also observe all the effort put forth by our manufacturing partners who are investing substantially in the research and development of Flash storage. All-flash arrays are, to a great extent, the future of primary storage architectures, just as they represent the natural evolution of traditional rotating disk SAN systems.
Who Will Be the First to Benefit from All-Flash Systems?
To the surprise of many, small businesses (with only 25 TB of data) will benefit from switching to All-Flash systems as much as mega-corporations (with several Petabytes to manage). Indeed, Flash technologies and their modular architecture approach have the advantage of being solutions that are highly scalable. More specifically, Flash storage is on its way to becoming the only technology available in the industry that is tailored to the needs of transactional environments, OLTP, and all of the applications and services now virtualized under VMware, MS Hyper-V, and other hypervisor platforms.
Flash Technology's 6 Main Advantages
Sustained, stable performance, regardless of the number of requests and future data growth
Improvement in transaction response time, directly linked to a reduction in I/O Wait time
Flash storage's ability to self-optimize and maximize storage space through its highly efficient built-in data compression and deduplication capabilities (up to 10x reduction)
Reliability and robustness of Flash solutions due to the elimination of all the mechanical aspects of rotating discs, thus reducing risk of breakage and system downtime
Ease of management with a fully integrated approach including single-tier high-performance storage
Environmental efficiency by concentrating a lot more storage in less space and directly contributing to reducing prerequisites and costs (space, electricity, air conditioning, etc.)
Educational YouTube Videos
We recently released this video interview that shows in more detail how your business can immediately benefit from Flash technologies. Discover the benefits through simple examples and real-life customer situations.
Video of interview
1st Part (French only)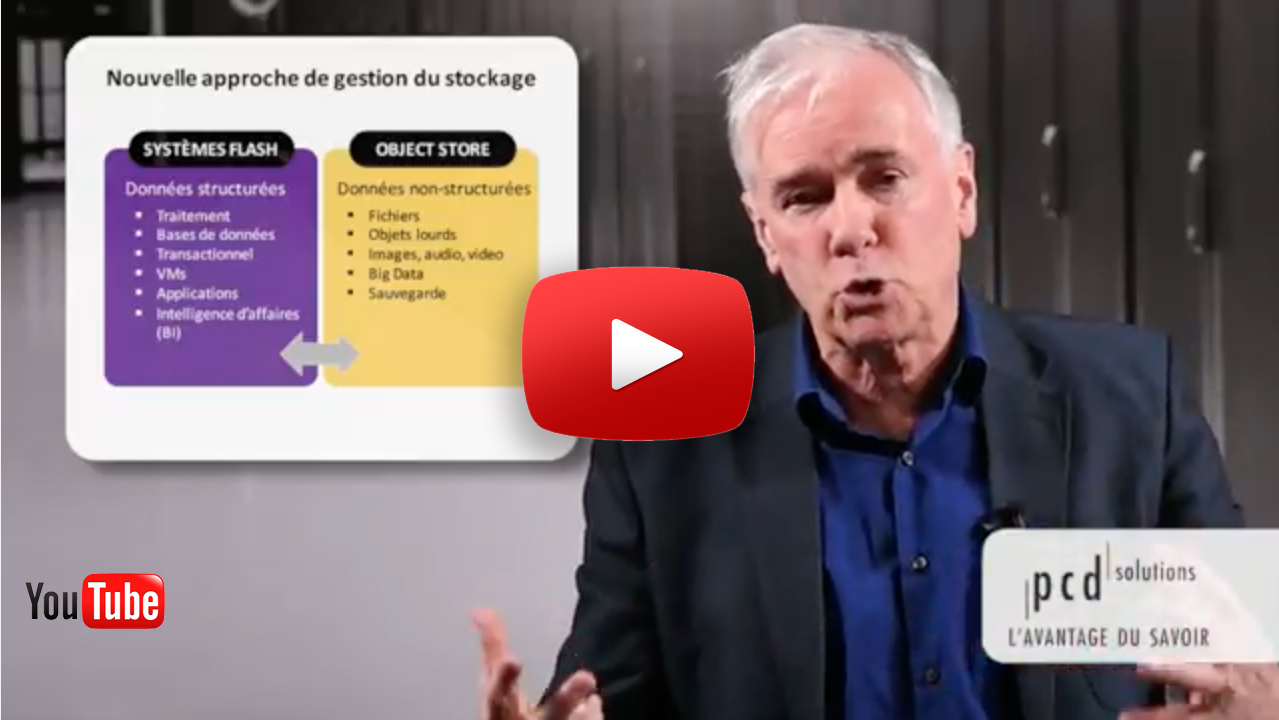 Click here to watch the video (French only).
2nd Part (French only)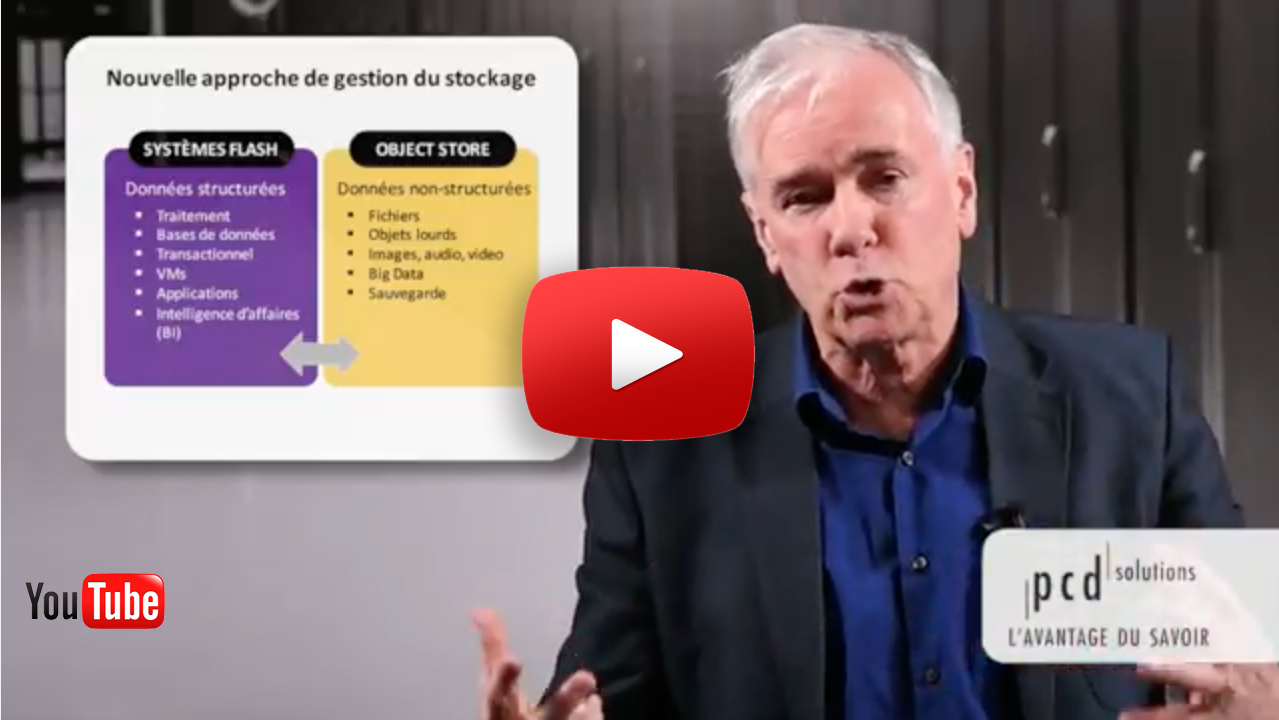 Click here to watch the video (French only).
Conclusion
To learn more about these new data storage technologies, please contact a PCD Solutions representative. We will be more than happy to answer your questions.
Pierre Raymond,
Solutions Architect
PCD Solutions