How to ensure your project's success
Obviously, an appropriate infrastructure foundation is required for a HANA project to be fully successful. All too often, this is where, customers and even SAP software integration partners tend to cut corners. That's why PCD Solutions, as infrastructure specialists and consulting partner for architecture and technology choices, will try through this series of SAP articles to direct you to some of the key questions you should ask regarding choice of architecture, technology, and the sizing of the solution.
SAP HANA – Put performance and innovation at the heart of your business
Although primarily seen as an in-memory database, the HANA platform offers powerful critical functionalities such as real-time data analysis based on five pillars that are key to implementing the solution.
The capabilities of a data warehouse
A powerful business analytic layer (BI)
A middleware layer
An application server
And a development platform
In addition, HANA brings significant benefits to all organizations by providing the processing power and the functionalities to support new generations of applications and enabling real-time, multi-dimensional, multi-level analytics.
Furthermore, SAP has announced that all future products will run on HANA with simplified applications to drive even more innovation. It is also true that HANA can be used simply as a high-performance database and as a solution for Big Data by using its exceptional analysis features, especially in a perfectly integrated Hadoop environment.
3 reasons why all SAP users will consider making the switch to HANA
Optimize the performance of SAP applications (SAP BW)
Applications and software packages are often based on databases with constantly increasing workloads, due to growing numbers of requests that are becoming ever more complex. SAP is certainly no exception. To overcome performance issues, architectures have gradually become more complex (with the creation of duplicate databases or datasets) to host aggregates / cubes / datamarts for OLAP. HANA helps to simplify these architectures (making ETL technologies and duplicate data objects obsolete). HANA makes it possible to improve performance as well as reduce the total cost of processing data.
Preparing for the transition to S/4 HANA®
S/4 HANA is the latest generation of SAP Business Suite, combining transactions, business analytics and Big Data on a single platform with greatly streamlined and optimized data structures. The new generation of SAP applications is, and will be, designed to use all of the unique features that make SAP HANA so powerful (simplification of the database structures, elimination of aggregates, optimization of objects and code). HANA Live reports are able to function in real-time. In simple terms, S/4 HANA is truly a business application suite that has been fully re-engineered by SAP to take full advantage of the HANA platform. The first functional component to be available was Simple Finance (now called S/4 Finance), next came Simple Logistics (S/4 Logistics), and now the suite's other modules.
When users want to update their SAP tools, there is an intermediate step, known as SoH (Suite on HANA), in the process of migrating existing databases such as Oracle or MS SQL to HANA. This step will deliver the intrinsic benefits of the HANA database to applications before being able to benefit from future business application optimizations (S/4 HANA).
We can guess that with this exercise of redesigning and completely rewriting SAP applications, all customers will be encouraged to update the components of their environments in order to switch to HANA.
Opening the way for Big Data
With its wealth of interfaces for application development, modelling (R, predictive algorithms, and natural language search functions), and data integration (integrated with a HANA / Spark / Hadoop landscape, JSON) HANA is a central component for accessing data, including unstructured data.
As a result, HANA adds its ultra-fast processing capabilities to these massive amounts of data for cases such as predictive analytics, predictive maintenance, or fraud analytics. Besides the data manipulation and modelling functions in the SAP HANA platform there are also various predictive and statistical libraries that provide an interesting work tool for data scientists. The HANA platform is the ideal component for the development of Big Data projects: it offers the necessary performance and innovation for these next generation information systems !
Educational Videos on YouTube
In the following videos, you will see an interview that provides more information about the advantages of the SAP S/4 HANA solution and HANA technology so you can better understand how your company can benefit from it now.
Part 1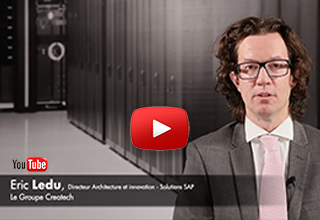 Click here to see the video. (In french only)
Part 2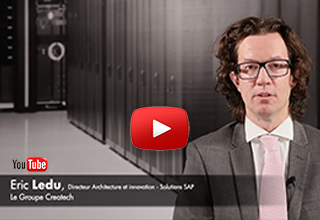 Click here to see the video. (In french only)
Tell us about your project. Contact us!
There are financial, operational, technological, and human aspects to planning your company's migration to SAP S/4HANA. PCD Solutions specializes in providing the help needed to prepare your IT infrastructure. Evaluating your needs with one of our specialists will enable you to go over each of the aspects to be covered, to identify answers to each question, and will guide you in your choices towards the best solution.
If you have any questions, please contact our team.
Stéphane Courville
scourville@pcdsolutions.com
Consultant
SAP S4/HANA Infrastructure Solution Architect
PCD Solutions
Source: Parts of this article were taken from the publication Big Data. Selecting the Best Infrastructure for SAP HANA®, Atos