How to ensure your project's success
Obviously, an appropriate infrastructure foundation is required for a HANA project to be fully successful. All too often, this is where, customers and even SAP software integration partners tend to cut corners. That's why PCD Solutions, as infrastructure specialists and consulting partner for architecture and technology choices, will try through our series of SAP articles to direct you to some of the most important questions you must ask yourself.
Right from the beginning of SAP HANA, the Top vendors came out with a series of SAP HANA-Certified infrastructure products; but that is not enough. These certifications help improve compatibility and interoperability of the components but doesn't solve many of the issues around architecture best practices, solutions' scalability, systems' resilience and performance. Also, IT infrastructure decisions for your HANA project should take into consideration of other financial and technological factors.
1st Factor – Rightsizing and Scalability
Scalability is a prerequisite for controlled growth and protection of your investments. It also makes it possible to optimize the total cost of the chosen solution. Indeed, transition to HANA often starts with a limited implementation, which rapidly evolves. The short- to medium-term capacity turns out to be many times greater than the initial capacity envisaged. This initial exercise of examining data environments and needs in terms of capacity, memory, and processing will directly impact sizing and the choice of technologies for the solution. Add to this the natural growth of structured data, which analysts say is currently estimated at over 30% a year.
For example, this means being able to absorb all of this data growth on one platform. In terms of servers, it means being able to easily access a larger number of processors (cores) and a larger memory (RAM). If the chosen platform does not have built-in scalability capabilities or the proper initial sizing, this can lead to fragmented developments and increasingly complex IT configurations (with a proliferation of unique databases) or unnecessary investments because the technology needs to be completely replaced. So, it is therefore essential to plan for the future, all the while optimizing total costs.
2nd Factor – Resilience and Data Protection Mechanisms
This is an essential feature to ensure data integrity and the availability of the platform. Indeed, an in-memory database offers incomparable performance compared with disk-based technologies. However, RAM can be more unstable, so it is essential to ensure data resiliency, especially in a context where the applications involved are often among the most critical for your business. Memory protection, systems high availability and disaster recovery mechanisms become essential. In addition, in-memory applications must allow you to manage standard maintenance and upgrade operations, often without any server shutdowns.
Working with a specialized SAP Infrastructure partner to build your technology foundation will allow you to benefit from all the required expertise, industry knowledge and best practices.
3rd Factor – Agility and Flexibility
Flexibility is required to design the most appropriate infrastructure and thus further optimize the total cost. There are two main types of SAP HANA solutions: HANA Appliances and the TDI (Tailored Datacenter Integration) model. In the case of appliances, the hardware and software are pre-integrated in a fully managed and dedicated environment, with predictable performance, but often also with limited scalability. The SAP TDI program was developed to enable the reuse of some existing data centre components such as server systems, integrated/converged systems, storage, and network, especially to optimize the total cost of implementing the HANA platform and thus guarantee a faster return on investment.
In addition to these types of solutions, there are also infrastructure virtualization options. These allow company IT resources to be shared so that you don't need HANA dedicated hardware. This approach, initially intended for test environments and disaster recovery, quickly became much more widely used in the context of SAP pre-production instances. Today, the deployment of production S4/HANA projects using virtualization technologies such as VMware count for more than 90% of the market.
Capsules YouTube
We have prepared a series of short videos that specifically focus on these aspects of SAP IT Infrastructure planning. The following two videos present, in the form of interviews, the various questions you should ask yourself and some opinions to help you prepare your project to get the most out of the SAP S/4 HANA solution.
Part 1

Click here to see the video. (In french only)
Part 2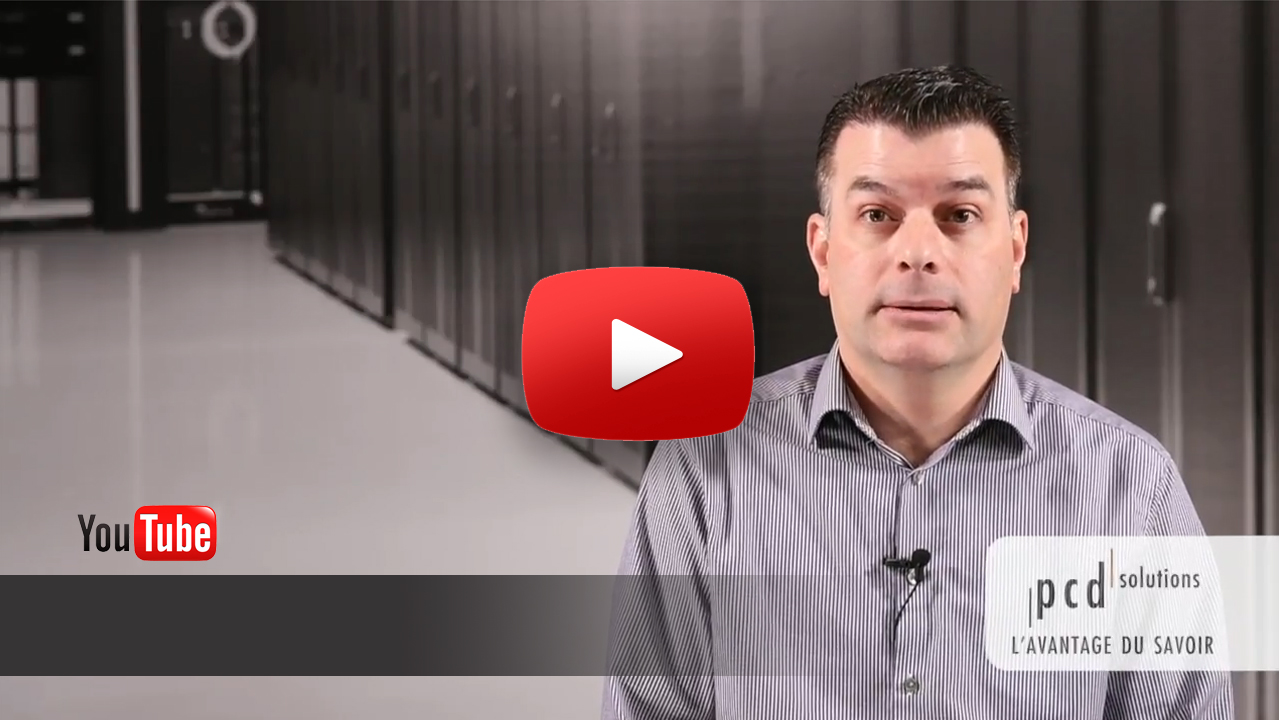 Click here to see the video. (In french only)
Key questions to ask…
Choice of server and processor technologies
Two (2) main options: The range of IBM Power servers, specifically designed for these types of transactional and analytical loads. Power systems are renowned in the industry for their performance, robustness, virtualization technology (PowerVM), high availability (PowerHA), and on-demand processor activation capabilities. Also, new TDI certified products are available in the Intel/x86 server family, which are used in combination with VMware's virtualization and high availability features.
Platform options
S/4 HANA is designed to run under Linux. All the major Linux vendors offer a solution for HANA. This means a choice must be made from the various installation options – bare metal mode or virtualized in VMware vSphere.
Calculating size and assessing performance requirements
System sizing is an exercise that is now supported by the use of various computing calculator tools provided by SAP and by the manufacturers in order to build the desired configuration according to the company's data volume, planned uses, and growth projections.
Storage technologies
The use (or non-use) of Flash technology should be considered to increase the solution's performance, including system start-up, disaster data recovery, transaction logging, checkpoints, and row queries.
The cloud alternative
Today, the cloud environment for SAP is mainly used for development and test purposes; it is less used for managing production environments. Since prices for services and telecommunications are high, many companies that have invested in their own infrastructures prefer to keep their data processing in local mode. All the same, cloud alternatives open up new possibilities that should be considered.
Have you got questions? Contact us!
Planning your company's migration to SAP S/4 HANA includes financial, operational, technological, and human aspects. PCD Solutions specializes in providing the help you need to determine your requirements for preparing your IT infrastructure.
Evaluating your project approach with one of our specialists will enable you to go over each of the aspects to be covered, to identify answers to each question, and will guide you in your choices towards the best solution.
If you have any questions, please contact our team.
Francois Rainville
frainville@pcdsolutions.com
Technical Expert, Infrastructure solutions
SAP S4/HANA
PCD Solutions
Source: Parts of this article were taken from the publication Big Data. Selecting the Best Infrastructure for SAP HANA®, Atos