With so many available solutions, how do we make the right choice?
Here are the basics of making the right choice for your protection strategy: review your business needs and your industry's evolving regulations; take stock of the environments, applications and data requiring protection; and analyze the RTO and RPO requirements. Then you have to decide between a local solution, or a public or hybrid Cloud. This decision tends to be based on factors such as organizational culture, governance principles and maturity of internal IT practices. In many cases, the decision to integrate a public Cloud is intended to accelerate deployment and relieve in-house IT staff of non-strategic operational responsibilities.
The most common scenario is to implement solutions that combine protection and local disk retention for 30 to 60 days (based on the targeted RTOs/RPOs), with data replication by an external Cloud provider for preservation and archiving. Management policies and Cloud data retention time vary greatly depending on the industry, needs and legal obligations of each organization. This is precisely what our planning and architecture exercises help establish.
Cohesity – A next-generation data protection solution
Among the various solutions our team assessed, Cohesity really stood out.
Cohesity is a leading-edge player, still relatively unknown in the industry. Its solution stands out because of the design quality and depth as well as the excellent organization supporting it. Above all, it is a next-generation data management and protection platform, 100% software-based, intended for the hybrid Cloud era.
Cohesity is by far the best solution to date in terms of integration with Cloud storage services, namely AWS, MS Azure and Google, thereby enabling business data stored anywhere to be managed through software policies. Of course, Cohesity requires physical infrastructure and/or a Cloud foundation. In the hybrid solutions we implemented, Cohesity combined AWS storage and infrastructure services with an integrated local infrastructure (appliance approach), based on HPE Apollo and ProLiant servers in this case.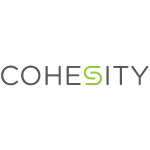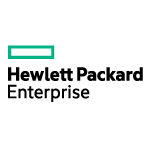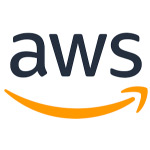 Some of the distinctive advantages of this solution include:
Flexible and modular architecture that can be adapted to your needs. Adding Cohesity nodes dynamically and automatically increases capacity, performance and availability.
A complete and easy-to-use range of functionalities for administrators.
A very high level of task automation throughout the platform.
Advanced protection capabilities for Exchange, Office365, VMware, databases, Kubernetes and your data stored in the public Cloud.
Excellent tools to optimize data usage, disk storage space (deduplication, compression) and costs (local infrastructure, Cloud).
The Helios tool, which allows the entire solution to be managed under a single GUI interface (local site, ROBO sites – Virtual Edition, Cloud sites – Cloud Edition).
Perfectly integrates with the combination of different replication strategies between sites; provides snapshots, Copy Data Management (CDM), backup, encryption, etc.
Ongoing development of the Cohesity platform goes well beyond backup management (NAS capabilities, analytics, compliance management, searches, AI / BI, etc.).
A robust, high-performing enterprise infrastructure to enable rapid data recovery.
Video Resources
Cohesity – Data protection platform
Info-présentation: https://youtu.be/3lEVkH3IU1Q
Cohesity and HPE partnership – Backup management infrastructure
Demo: https://youtu.be/VS1uog9GDMo
Cohesity solution architecture illustration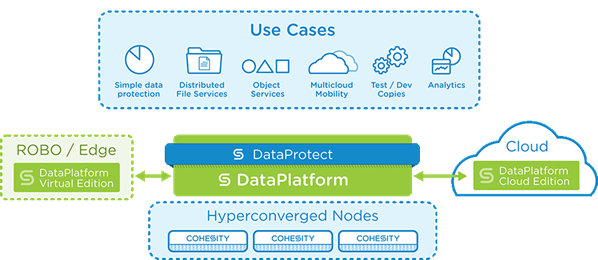 Cohesity solution management interface example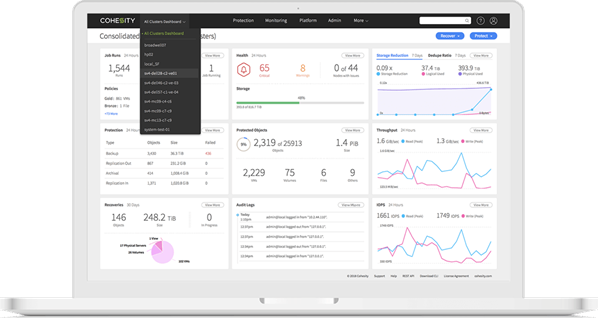 If you encounter issues related to backup and recovery operations, don't wait for an incident to occur. Start planning today by assessing your situation and the types of risks to which you are potentially exposed. The current crisis may be an opportunity for your business to review its existing practices and protection strategy in order to better integrate the Cloud. For many organizations, backup management automation and public Cloud use are effective ways to free up in-house IT resources for more strategic tasks while systematizing data replication quality control methods.
If you have any questions or need support or clarifications, please don't hesitate to contact us.
Jimmy Grondin
Solution Architect
PCD Solutions