Need for flexibility. Benefits of going Hybrid
It seems like just yesterday the big industry question was whether cloud computing was worth the investment. We have now entirely shifted from questions of "what if" to questions of "how."
Managing an enterprise environment on the cloud is more accessible, cost-effective, and offers more potential for future optimization than ever.
Building a cloud infrastructure involves fewer up-front expenses for experts and equipment. Especially when we are talking about Public Cloud projects. This is a big plus at a time when both specialized resources and hardware equipment are in short supply. Scaling on the Cloud is easier, and many services can be outsourced to hyper-specialized IT teams. Zero trust strategies and new security approaches like container monitoring and software-defined solutions are also making cloud environments safer.
Flexibility is where cloud solutions shine. We have had the opportunity to work on cloud projects to help businesses address unique challenges creatively. The following is an example of what a client's journey to the cloud could look like.
Merging cultures and IT infrastructure
A long-time client, an established national corporation, was joining forces with another industry leader to create a new entity and brand name. As they endeavoured to merge distinct teams and corporate cultures, they needed to accelerate the consolidation and transformation of their digital infrastructures into one. This included tens of thousands of end-user devices, hundreds of legacy applications, processes, and systems, as well as the operation of multiple large data centres.
In addition, they needed to move quickly and with minimal impact on workers and operations. With the transition taking place during the global pandemic, their workforce was geographically dispersed, IT professionals were in high demand, and had to deal with estimated delays of over eighteen months for the delivery of certain data centre equipment.
This presented the perfect opportunity to finalize their transition from a more traditional on-premises environment to an Hybrid Cloud approach. So, after a thorough assessment, our team of experts carefully mapped out a few scenarios of what their cloud-based infrastructure could become, leveraging the latest possibilities of VMware solutions on the Public Cloud.
Multicloud possibilities with VMware
Initially, the client was thinking of a Native Services environment. However, the hyperscalers like AWS, Microsoft Azure, and Google Cloud Platform could not support critical legacy applications, and there were concerns about being "locked in" in this native approach.
After carefully considering several multi-cloud scenarios, the client opted for an approach built on Public cloud infrastructure using VMware Cloud for the following reasons:
VMware solutions were already integrated into the infrastructure and operational practices of both companies. Like over three-quarters of businesses around the world, they use VMware server virtualization[1] platform, so their IT teams are already familiar with VMware's platform and management interface. The learning curve for IT teams is much shorter, and the potential for optimization comes much faster.
Services mobility from one cloud provider to another made easy by the VMware Cloud solution makes it even more appealing. VMware is partnered with all the major public cloud players, including Microsoft Azure, AWS, Oracle, and IBM Cloud, as well as most of the thousands of smaller cloud services worldwide.
This "agnostic" environment facilitates communications and movement between cloud stacks. It allows them to run mission-critical and legacy applications in a secure private environment while benefitting from public cloud services. It also offers the possibility of cloud bursting to deal with new demands and security requirements.
[1] VMware by far the largest in the server virtualisation market – Smart Profile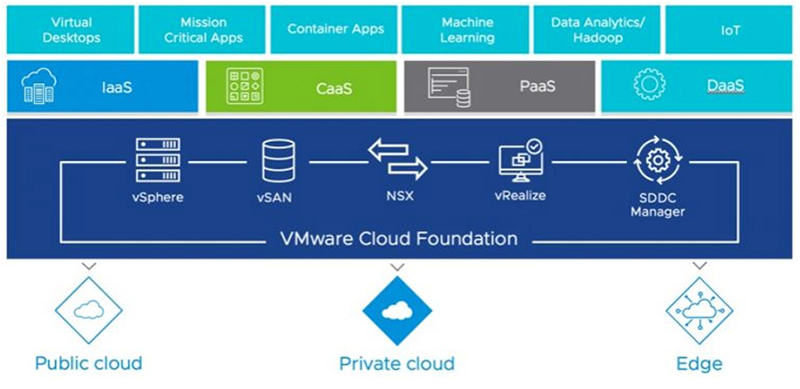 Prioritizing Security
As with all our projects, cybersecurity was given intense consideration at every step. The VMware Cloud solution also added a lot of value on this front.
The integrated VMware Cloud Disaster Recovery, an on-demand disaster recovery service, protects virtual machines by replicating them to the public cloud and recovering them to a VMware Cloud on AWS Software Defined Data Center. Data and workloads can be rapidly moved to prevent loss if there is a breach, reduce system downtime and attack surface with VCDR. It also allows disaster recovery teams to perform tests in a non-disruptive environment.
Collaboration with our business partners
Achieving such a project requires very close collaboration between our team, the VMware team and our customer's team. Everyone contributes by bringing their know-how to the project, their expertise and their experience in the field. In this case, the Converge team had the chance to participate to several VMware Cloud projects. We brought our work methodology and our knowledge of industry best practices.VMware's specialists helped optimize the configuration of the solution, solve the problems encountered and train the customer's team. Finally our client and its multidisciplinary team, who throughout the project, helped us understand their needs, culture and existing processes.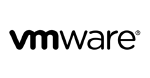 Imagining the future using a Hybrid Cloud approach
The client journey and solution described above may not be unique, but it illustrates businesses' flexibility with the Hybrid Cloud. As the saying goes, there are as many customization possibilities in the cloud as there are organizations evolving on the cloud.
As a leading VMware solutions provider, we have helped many public and private sector organizations across industries in Quebec, Canada, and North America successfully transition to the cloud.
We would be honoured to help you imagine your future with the cloud and help make it a reality. Contact one of the cloud solutions experts today.
Mathieu Bouffard
Cloud Solution Architect
Converge Technology Solutions Corp.
mathieu.bouffard@convergetp.com
514.758.0011